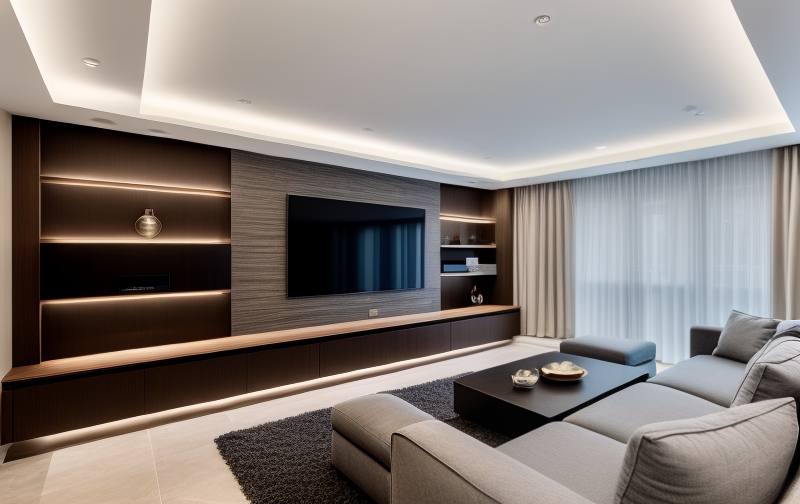 Beneath the floors we tread and the walls that hold our stories, lies a treasure waiting to be discovered – your basement. Often overlooked and underutilized, your basement has the potential to become a captivating haven, brimming with modern allure and heartwarming possibilities. For young homeowners seeking to add value, space, and a touch of magic to their abode, a basement remodel is more than just a renovation; it's a journey into the depths of home transformation. Join us as we delve into the enchanting world of basement remodeling, where modern features and heartfelt design converge to create a space you'll adore.
1. Expanding Horizons: A Versatile Escape
When you embark on a basement remodeling adventure, you're essentially adding a new dimension to your home. A basement can be transformed into an expansive canvas of possibilities – from a home theater where cinematic dreams come alive, to a home office where productivity thrives, or even a fitness sanctuary that fuels your well-being. Modern basement features invite you to carve out a space that caters to your lifestyle and passions, unlocking boundless potential for relaxation, entertainment, and personal growth.
2. Contemporary Elegance, Timeless Comfort
As you embark on your basement remodeling journey, consider embracing modern design elements that seamlessly blend elegance with comfort. Think sleek finishes, well-planned lighting, and clean lines that create an inviting ambiance. Waterproof and moisture-resistant materials ensure a basement that's as resilient as it is stylish, making it an ideal extension of your living space. With the right design, your basement becomes an oasis that radiates both modern charm and timeless coziness.
3. Entertainment Extravaganza
Imagine having a dedicated space where laughter echoes and excitement fills the air – your dream entertainment hub is just a basement remodel away. Transform your basement into a dream-worthy game room, complete with a pool table, arcade games, and a fully equipped bar. Incorporate modern technologies like surround sound systems and smart lighting that elevate your entertainment experience to new heights. Whether it's hosting game nights, movie marathons, or unforgettable parties, your basement becomes the stage for endless fun and cherished memories.
4. Personal Sanctum for Wellness
In a world that's constantly on the move, having a tranquil retreat within your home is a priceless luxury. Consider creating a spa-inspired oasis in your remodeled basement, complete with a soothing sauna, a rejuvenating steam room, and a luxurious bath. Modern basement features extend to wellness-focused elements like yoga studios, meditation corners, and even home gyms, allowing you to nurture your physical and mental well-being without leaving the comforts of home.
5. Artful Expression, Meaningful Design
Your basement remodel is a canvas of self-expression, awaiting your unique touch. Infuse your space with personal art, decor, and mementos that reflect your passions and journey. Set the stage for captivating exhibitions, host intimate art nights, or simply create a cozy reading nook that transports you to new worlds. With modern features like customizable lighting, built-in shelving, and accent walls, your basement transforms into an intimate haven that resonates with your soul.
Conclusion
Beneath the surface of your home lies a world of untapped potential, waiting to be transformed into a modern retreat that encapsulates your dreams and aspirations. A basement remodel isn't just about renovating; it's about crafting a new chapter in your homeownership journey, one that's enriched with comfort, style, and heartfelt design. By embracing modern features that align with your lifestyle, your basement becomes a sanctuary where possibilities are endless, memories are made, and the spirit of home is truly alive. So, step into the depths of your imagination, and embark on a basement remodeling adventure that will redefine the way you experience and embrace your home.
Schedule Your Consultation Today
Ready to turn your dream project into reality? Our team at VanderHyde Construction is here to guide you every step of the way. Whether you're envisioning a kitchen remodel, a home addition, or any other transformation, we're eager to hear your ideas. Reach out to us to schedule a consultation and let's embark on this exciting journey together. Your vision is our priority, and we're dedicated to making it come to life.